Escaped murderer Danelo Cavalcante was captured Wednesday following an almost two-week manhunt that included a search through heavily wooded terrain that slowed both searchers and the fleeing prisoner, officials said.
Cavalcante, a 34-year-old convicted killer who broke out of prison Aug. 31, was in custody Wednesday morning, Pennsylvania State Police said.
Police said in a post on X, formerly known as Twitter, that they would hold a press conference at 9:30 a.m. to share details of his capture.
Chester County authorities were heard announcing Cavalcante was in custody in a broadcast radio call at 8:18 a.m.
"Chester County all stations radio room, Chester County government and various other agencies working on the prisoner escape. I'm proud to announce the subject is in custody. Repeating, subject is in custody," a Chester County official said.
His capture comes one day after police set up a fortified eight to 10-square-mile perimeter following sightings of the convict Monday evening.
A motorist reported seeing a man crouched in the wood line along the south side of Fairview Road west of Route 100 and responding teams later found his prison shoes.
That same night a call came in from a homeowner who said they opened fire at Cavalcante after finding him stealing a rifle in their garage. Police said the inmate was unharmed in that incident.
The perimeter stretched from PA 23 to the north to PA 100 to the east, Fairview to the south and County Park Road to the west. 
During his escape, the 5-foot-2, 120-pound Cavalcante had stretched himself between a pair of parallel walls to reach the roof of Chester County Prison in Pocopson Township, surveillance video showed, and somehow evaded the watchtower guard.
An 18-year veteran guard who missed spotting Cavalcante's escape has since been fired, a county spokesperson said. That guard, who has not been identified, had a cellphone in the tower, a violation of Chester County Prison policy, according to the county representative.
Cavalcante was convicted Aug. 16 of first-degree murder for fatally stabbing a 33-year-old former girlfriend. He was sentenced to life in prison without the possibility of parole.
He is also wanted in his native Brazil, in connection with a 2017 slaying there.
Even after Cavalcante was on the run for several days, police said they were confident they had him hemmed, while also asking for the public's patience.
The heavily wooded area where police had been looking for Cavalcante likely slowed both sides of the search.
The fleeing killer had been spotted numerous times by surveillance cameras in the search area.
He had also managed to shave and change clothes during his time on the outside, images of the escapee have shown.
Cavalcante managed to get into and drive a white 2020 Ford Transit van with a refrigeration unit on the top, before dumping it in a field behind a barn in East Nantmeal Township on Sunday, state police said.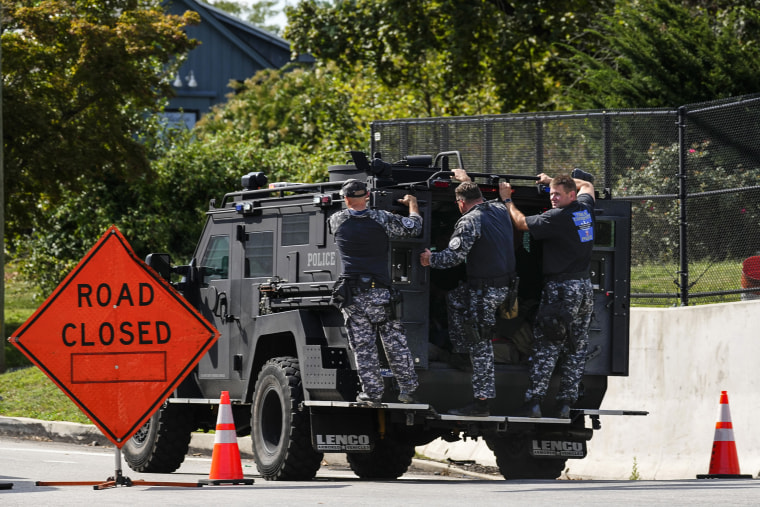 Some local schools and a botanical park closed during the manhunt, and at one point police helicopters and cars patrolling the area blasted audio of Cavalcante's mother, appealing to him in Portuguese to surrender.
Cavalcante's escape also forced police to provide 24-hour protection to the family of his victim, a prosecutor said.
The victim's loved ones were "terrified" by Cavalcante's escape and "barricaded" themselves inside their home despite a protective, round-the-clock police detail, Chester County District Attorney Deb Ryan said.
This is a developing story. Please check back for updates.