Education expert and president of the Libertas Institute in Utah, Connor Boyack, is an advocate for school choice, homeschooling and other alternatives to the public education system. Boyack told Fox News Digital how the U.S. could turn around its failing school system in an interview Wednesday.
"Only 13% of eighth graders in America are proficient when it comes to American history and civics. It's an appallingly low figure, especially because these kids are going to mature and become voters," Boyack said. 
But these students "can't even pass the citizenship test that we require of other people," he pointed out. 
EDUCATION DEPARTMENT WARNS AGAINST SCHOOLS ENCOURAGING PRIVATE PRAYER, OTHER RELIGIOUS ACTIVITY
The Department of Education recently found that nearly one-third of 8th grade students in the U.S. can't describe the structure of function of the American government. 
Boyack pushed back on arguments that student failure in fundamental subjects like history and civics could be blamed entirely on COVID-19 learning loss.
"Yes, COVID had an impact," Boyack said, "but it can't be blamed for the low quality of education we have." That long, downward trend long predates COVID, Boyack said. 
Some of the chief culprits in America's failing education system are "ineffective teachers, dumbed-down curriculum" and an "uninspiring mass of factoids," he said.
It's a system that's failing teachers as well as students, according to Boyack. "Many of the teachers are quitting. They're getting fed up. They're going to go start their own little micro school or move into another profession," he said. 
NORTH CAROLINA PASTOR EVISCERATES 'WOKE' SCHOOL BOARD FOR 'PERVERTED' LIBRARY BOOK: 'THIS IS SINISTER'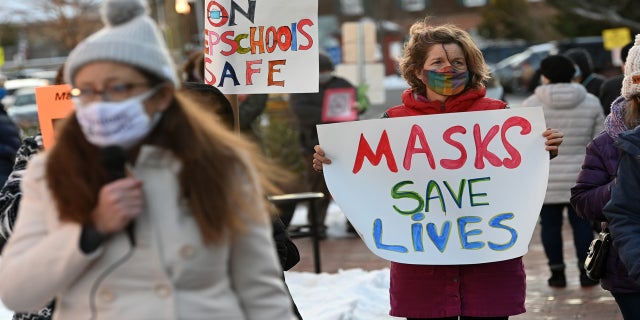 Boyack also pushed back on bureaucrats and politicians have pushed for the same reforms to the education system for years. 
"It's the definition of insanity," Boyack said. "Those who repeat the same thing over and over again yet expect a different result are insane. Collectively we're just doing the same thing that we've done for years."
That includes efforts that span Republican and Democratic presidential administrations, as Boyack pointed out, with policies like No Child Left Behind and Common Core.
"So we're insane," Boyack said. "We keep expecting that we can just hack at the margins of education in America and expect different results. We need a substantial change. We need massive change. And I don't think it's going to come from central planning. I don't think some committee is going to get together and say, here's the new Common Core, the new No Child Left Behind. This has to be decentralized," he said. 
Boyack continued: "We have to unleash the entrepreneurship and ingenuity of millions of people, which is why we need so-called school choice or education freedom, rather than protecting this monopoly, the system that is just old and inefficient. Let's unlock those funds, as many states are with these easy laws. Let's unlock those funds and empower parents to go find the best solutions. And let's have a marketplace of competitive, amazing education services rather than just the one size fits all system that we have today."
FLORIDA TEACHER DEFIANT AFTER SHOWING 'WOKE' DISNEY MOVIE IN CLASS: PARENTS RIGHTS 'ARE GONE' IN PUBLIC SCHOOL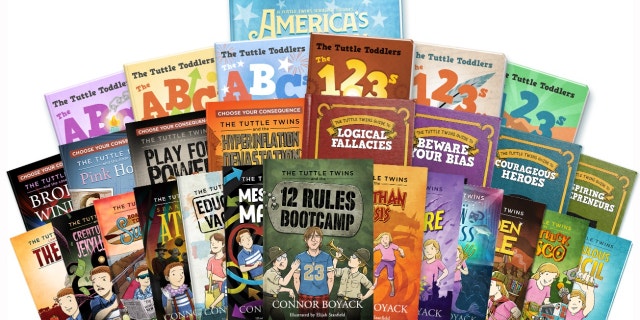 Boyack — the author of a popular children's book series that emphasizes the importance of natural rights and free market values called the Tuttle Twins — also spoke directly to parents who are fighting to keep pornographic and ideologically charged books out of the classroom. 
While parents are right to be "concerned about what they're seeing come out of the classroom," Boyack said, they should also pay attention to the curriculum at the heart of local schools. 
Otherwise, parents can be in danger of playing something like "political Whac-A-Mole" with schools. 
"These parents are focused on trying to hit that one mole down," when "another one is just going to pop up." 
Meanwhile, academic decline continues at a rapid pace, Boyack said, especially because the education system is fossilized and conformist in nature. 
Even now, Boyack said, "kids are required to conform to the system. There is a system in place. There are standards in place. You have to bend your will to it. You have to adapt to the system in order to succeed and thrive within that system." 
But true education focuses on the individual, Boyack said.
CLICK HERE TO GET THE FOX NEWS APP
"I think education done right is that the system or the curriculum has to conform to the individual. So we have to say, what are you interested in? What are you inspired by? What are you curious about?"