Foo Fighters have announced that musician Josh Freese will be the band's new drummer following the death of Taylor Hawkins in March 2022. 
Freese jammed with frontman Dave Grohl, bassist Nate Mendel, guitarists Pat Smear and Chris Shiflett and keyboardist Rami Jaffee during the group's streaming event on Sunday, confirming he has joined the rock band. 
The Grammy-winning group shared a snippet from the livestream on their Instagram page. In the clip, Freese shows off his skills on the drums as Grohl belts the lyrics to "Under You," one of the band's new songs. 
News about the 50-year-old drummer being added to the group comes just a few weeks before Foo Fighters will release their first album since Hawkins died last year. 
"But Here We Are," which drops June 2, was described in a press release as a "brutally honest and emotionally raw response" to a year of "staggering losses." The 10-track album will be "a testament to the healing powers of music, friendship and family."
On April 19, the Foo Fighters released the first single from the record, "Rescued."
During the chorus, Grohl sings about recovering after a tragedy.
"We're all free to some degree / To dance under the lights / I'm just waiting to be rescued / Bring me back to life," he sings.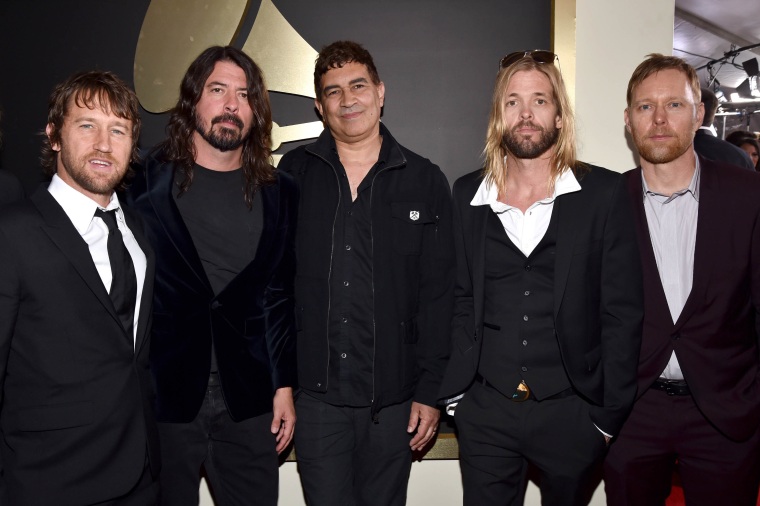 Hawkins was found dead at age 50 on March 25, 2022, in Bogotá, Colombia, while on tour with the band. The group planned to perform at the Festival Estéreo Picnic before they learned the tragic news. They later announced that all upcoming tour dates were canceled. 
Freese will take the stage with the rock band as they embark on their latest tour, which kicks off Wednesday at the Bank of New Hampshire Pavilion in Gilford, New Hampshire.
Freese was one of the many stars who helped honor Hawkins' legacy when he performed at the late drummer's September 2022 tribute concerts in London and Los Angeles. 
Hawkins' 17-year-old son, Shane, also paid tribute to his dad and delivered a roaring performance of "My Hero" on drums in London. Other musicians like Paul McCartney, Liam Gallagher, Queen's Brian May and Roger Taylor and Kesha honored Hawkins, as well. 
Freese knew Hawkins and has been friends with Grohl for years, according to Variety. He previously performed and toured with Guns N' Roses, Nine Inch Nails, Weezer and Paramore.