The New York Mets have struggled early on, and a former big leaguer says he knows why.
"All of those veterans and no leadership," Jason Kipnis said earlier this week on "Foul Territory."
When one of the hosts of the show, fellow former big leaguer A.J. Pierzynski, asked whether Kipnis' former Cleveland teammate Francisco Lindor, the Mets' star shortstop, was a leader, Kipnis doubled down.
"I'm gonna repeat it again. All those veterans and no leadership," he said. "If everybody is a veteran there, you're kinda just under the assumption that everybody is taking care of their business and going about the things the right way."
CLICK HERE FOR MORE SPORTS COVERAGE ON FOXNEWS.COM
Lindor was made aware of Kipnis' comments Friday and kept his opinions to himself.
"I haven't talked to him. That's how he feels. It is what it is. I don't really have much to say," Lindor said.
Lindor's wife had a lot to say.
"My husband is such a classy person, would never say what a bully Kipnis was in the clubhouse. Sounds like a true leader versus the opposite of a leader," Katia Lindor tweeted Friday.
Kipnis and Lindor manned the middle infield in Cleveland together from 2015 to 2019, making the 2016 World Series and helping set an American League record of 22 consecutive wins in 2017.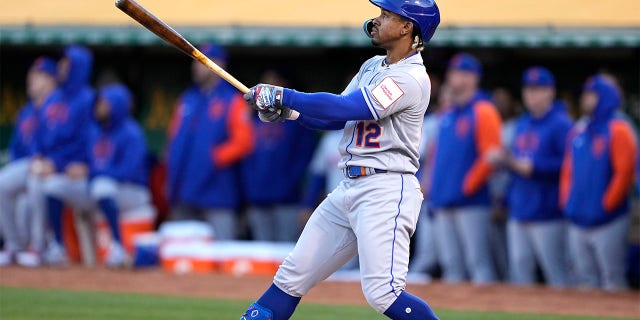 The Mets are perhaps the biggest disappointment in baseball this year. Having to fill several holes in free agency, they bolstered their payroll to close to $350 million, by far the highest all time.
However, they are 22-23 in their first 45 games and six games behind the defending NL East champion Atlanta Braves, which are fresh off a 101-win season, one of the best in franchise history. 
LA PRIDE BACKS OUT OF DODGERS' PRIDE NIGHT AFTER TEAM PULLS TRANS DRAG GROUP FROM EVENT
The Mets have dropped series to the lowly Washington Nationals, Detroit Tigers, Colorado Rockies and Cincinnati Reds in less than a four-week span. From April 22 to May 16, the Mets went 6-16.
However, they may have begun to turn things around after coming back against the MLB-best Tampa Bay Rays three times Wednesday, winning that game on a walk-off three-run homer by Pete Alonso in the 10th inning. They then beat Tampa the next afternoon to win their first series since April 19.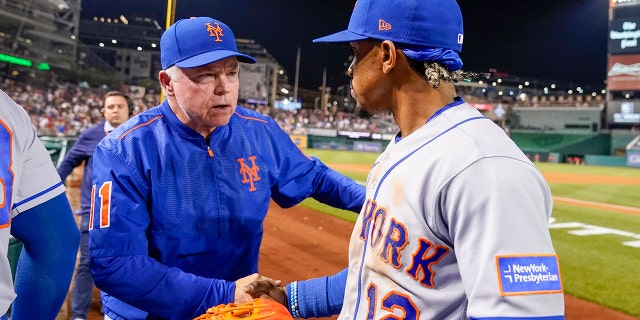 CLICK HERE TO GET THE FOX NEWS APP
Entering Friday, Lindor is hitting .225 with six homers, 31 RBI, a .718 OPS and four stolen bases. He finished ninth in the NL MVP vote last season with his 26 homers and 107 RBI.