A Nepal Sherpa guide set a new record Wednesday for the number of times a single climber has scaled Mount Everest. 
Kami Rita, 53, reached the peak of the 29,032-foot mountain for the 27th time, just three days after a fellow Sherpa matched his previous record of 26, officials say. 
"Very inspirational to see a local climber continue pushing the limits on Mount Everest," American climber Garrett Madison, who was with Rita on five of his ascents, told Reuters. 
Thaneswar Guragai, the general manager of Seven Summit Treks, which Rita works for, told the news agency that he reached the summit of the world's tallest mountain around 8:30 a.m. local time Wednesday while guiding a foreign climber. 
NORWEGIAN CLIMBER LOOKING TO BECOME FASTEST PERSON TO CLIMB WORLD'S 14 HIGHEST MOUNTAINS 
"Yes, Kami Rita climbed Sagarmatha for the 27th time," Nepal Department of Tourism official Bigyan Koirala also told Reuters, referring to Everest by its Nepali same. 
Seven Summit Treks also reportedly said in a statement that Rita has "dedicated his life to mountaineering and has become synonymous with the world's highest peak". 
Kami Rita first scaled Everest in 1994 and has been making the trip nearly every year since then. He is one of many Sherpa guides whose expertise and skills are vital to the safety and success of foreign climbers who seek to stand on top of the mountain every year. 
Rita's father was among the first Sherpa guides, and in addition to his Everest climbs, Rita has scaled several other peaks that are among the world's highest, including K-2, Cho-Oyu, Manaslu and Lhotse. 
AMERICAN DOCTOR DIES WHILE CLIMBING MOUNT EVEREST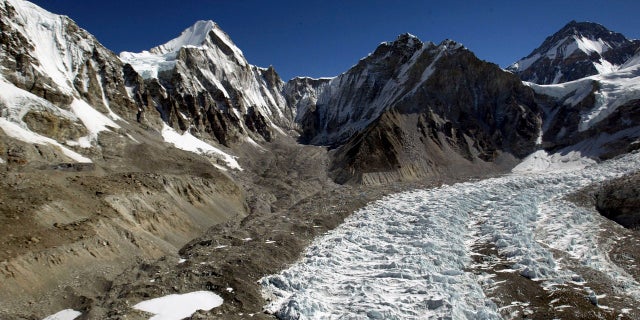 On Sunday, Sherpa guide Pasang Dawa scaled Everest for the 26th time, matching Rita's previous record, according to The Associated Press. 
That climb happened as the season's first wave of adventurers were reaching the top of Everest before weather conditions turned more treacherous starting in June. 
This spring, Nepalese officials have issued nearly 470 permits to climb Everest, the AP reported. 
Ishwari Paudel of the Himalayan Guides company told Reuters that 49-year-old British climber Kenton Cool also reached the top of Everest on Wednesday for a record 17th ascent among foreign climbers.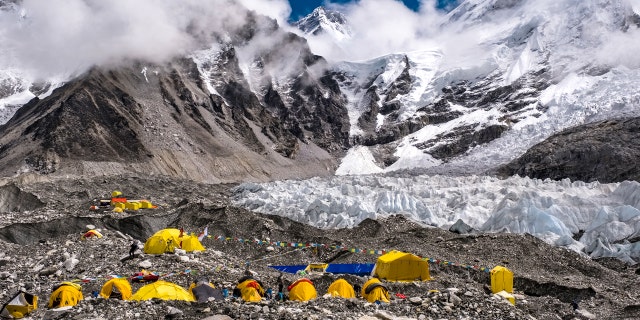 CLICK HERE TO GET THE FOX NEWS APP 
"Cool is now descending after guiding his own private client," Paudel said. 
Since the first ascent of Everest in 1953, the mountain has been climbed more than 11,000 times, although officials say upwards of 320 people have died trying to make the trek, Reuters reports. 
The Associated Press contributed to this report.