Authorities in Pennsylvania on Wednesday released surveillance video of convicted killer Danelo Cavalcante's escape from prison, who's still on the run.
Cavalcante escaped from the Chester County Prison on the morning of Aug. 31 and the U.S. Marshals Service says he's also wanted for a homicide in Brazil. Officials believe he's headed south, but didn't give a specific location where they think he's headed.
The man was convicted of murdering his ex-girlfriend in 2021 and sentenced to life in prison.
Acting Warden of Chester County Prison, Howard Holland released video of Cavalcante's escape from the prison during a Wednesday press conference, which shows the convicted killer climbing up a wall.
PENNSYLVANIA PRISONER MANHUNT: DETAILS OF DANELO CAVALCANTE'S ESCAPE EMERGE
Holland also detailed a timeline of Cavalcante's escape. At 8:33 a.m., Cavalcante is seen entering the exercise yard along with a block of inmates. At 8:51, he is seen crab-walking up a wall, where he goes on to push through razer wire, run across the roof, scale another fence, and push through more razer wire before leaving the prison.
At 9:35 a.m., Cavalcante's block returns from the exercise yard, and officers notify central control of a missing inmate at 9:45 a.m.
At 9:48 a.m., officers informed central control that Cavalcante was missing. The prison was locked down at 9:50 a.m., and Holland said the 911 center was notified.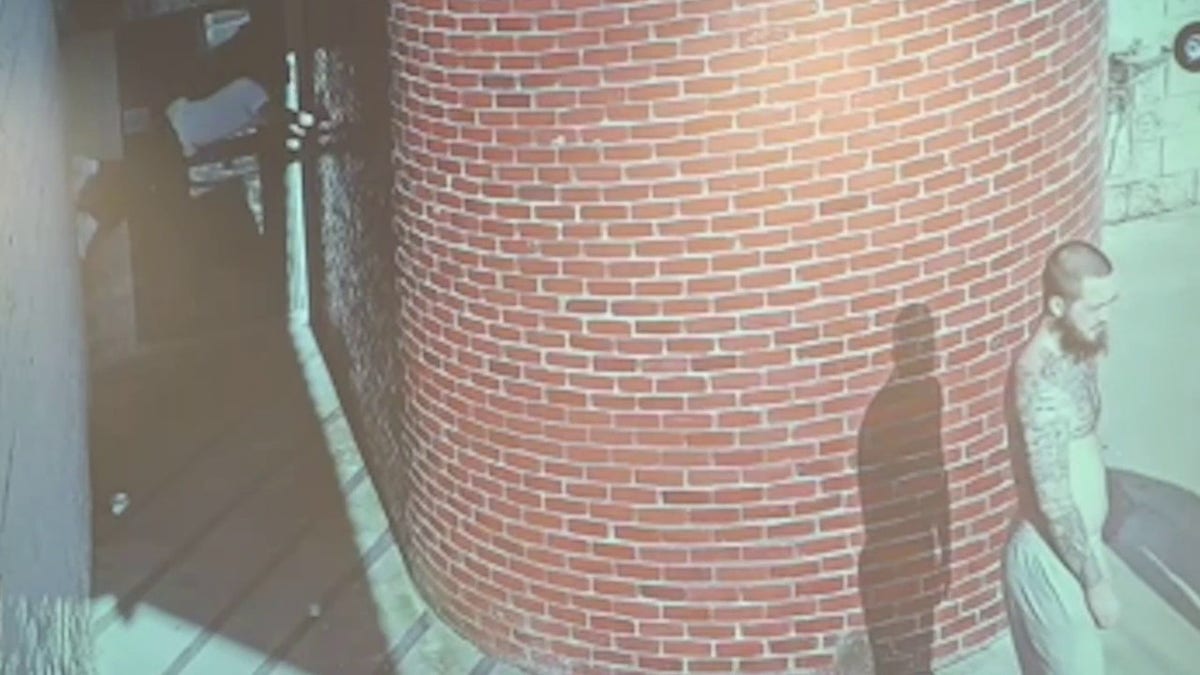 Cavalcante's escape is being investigated by the Pennsylvania Attorney General's Office, officials said during the press conference.
Holland said that the tower officer didn't observe Cavalcante's escape.
PA STATE POLICE TAKE OVER HUNT FOR ESCAPED CONVICTED MURDERER, PLAY MOM'S SURRENDER PLEA FROM CHOPPER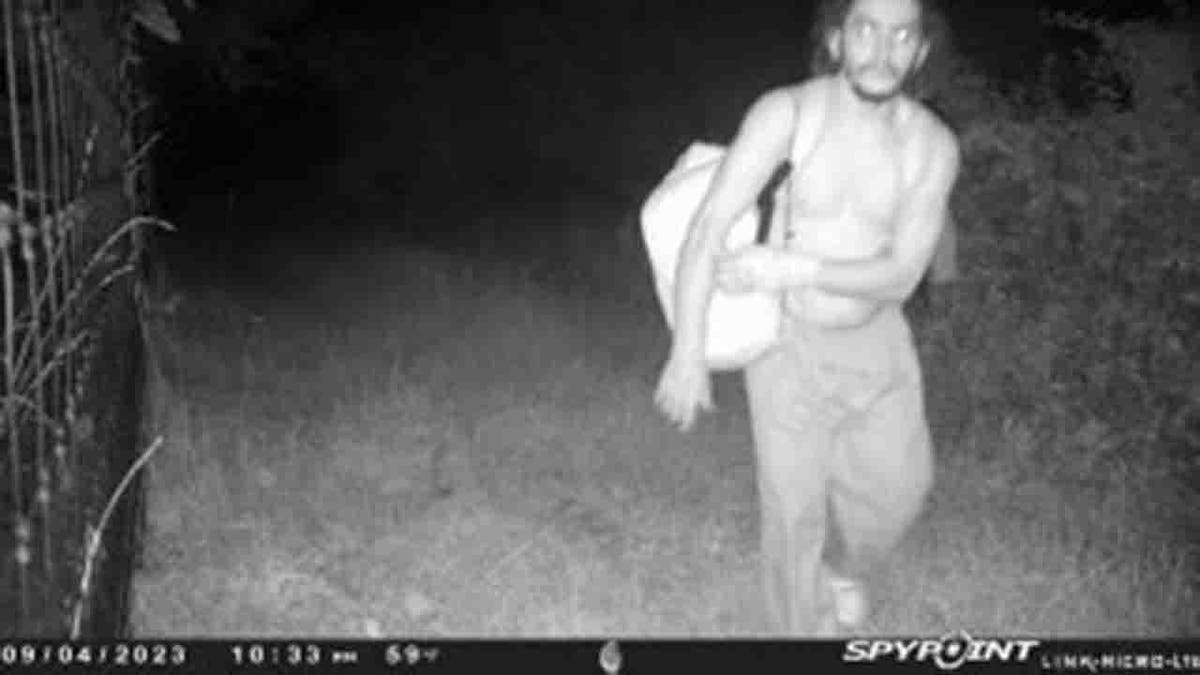 Immigration officials said they aren't sure when exactly he entered the U.S. but told Fox News Digital that he was not "inspected or admitted by a U.S. immigration official."
The Kennett Consolidated School District (KCSD) and Unionville-Chadds Ford School District (UCF) closed for a second straight day on Wednesday due to the active search for Cavalcante.
ESCAPED MURDER CONVICT DANELO CAVALCANTE SPOTTED ON RESIDENTIAL CAMERA, LAW ENFORCEMENT SWEEPING AREA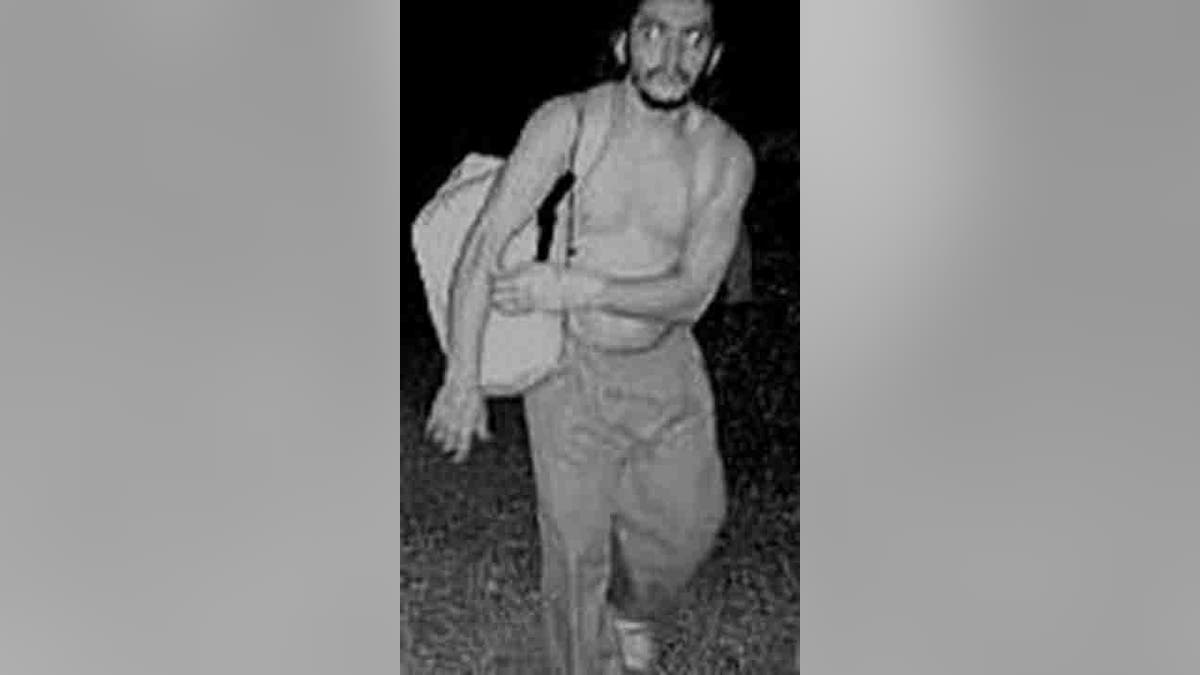 "We have received information regarding the updated search perimeter still within our district borders," UCF said in a message to families. "In fact, three of our schools are within or border the search area. Additionally, there are numerous road closures in our community that will impact many of our staff and families' ability to safely get to school."
Officials said the last credible sighting of the convicted killer was on Monday night on a trail camera in Longwood Gardens when Cavalcante was seen with a backpack, duffel bag, and hooded sweatshirt.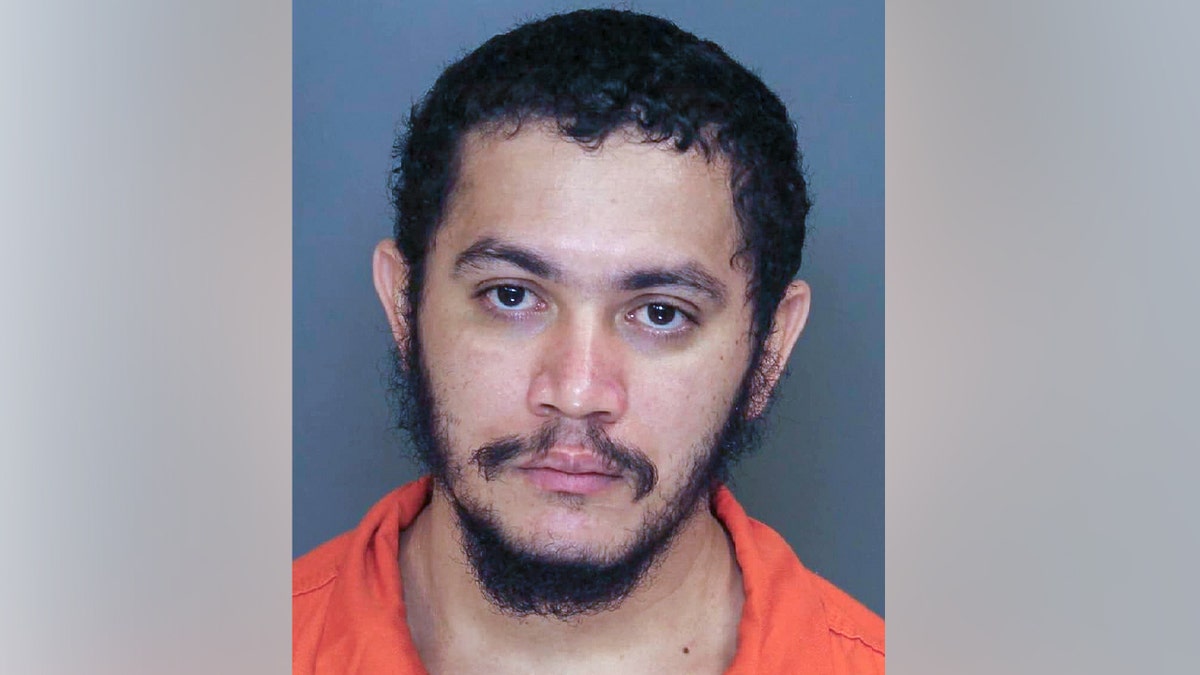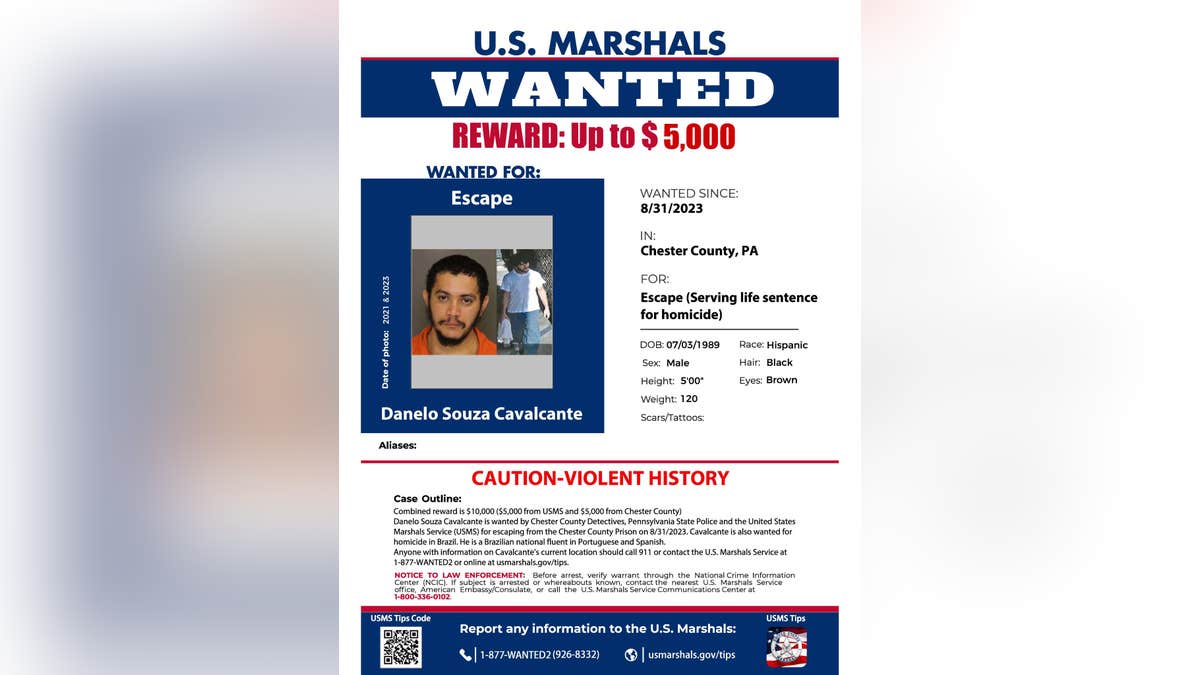 The sighting led authorities to expand the search area further south.
Fox News' Stephen Sorace contributed to this report.