The drivers of a city bus and a school bus in Wisconsin suffered serious injuries when their two vehicles collided Wednesday afternoon.
Video of the crash that happened near Goold and Shoop streets in Racine shows the two vehicles entering the same intersection from different directions, ramming into each other, with the school bus being turned on its side.
The school bus driver and assistant were on the bus at the time of the crash, police told FOX6 Milwaukee. A Racine Unified School District spokeswoman told the local station no students were on board, and hearts were with those who were injured.
It is believed seven to eight passengers were on the city bus. Some of them were treated for minor injuries.
MADISON POLICE REVEAL HOW THEY CAUGHT UNIVERSITY OF WISCONSIN SEX ASSAULT SUSPECT
Flight for Life was called to the scene, but it is not clear if either of the bus drivers who suffered the worst injuries were taken to the hospital by air. 
The cause of the crash is under investigation, but those living in the neighborhood believe the accident was a result of a stop sign obstructed by a tree. 
"It's a little traumatizing," neighbor Bryan Zimmerman told FOX6. "It's the first week of school. It's ridiculous."
WISCONSIN DEMOCRATS LAUNCH $4M AD BLITZ TARGETING GOP LAWMAKERS CONSIDERING IMPEACHMENT OF NEW LIBERAL JUSTICE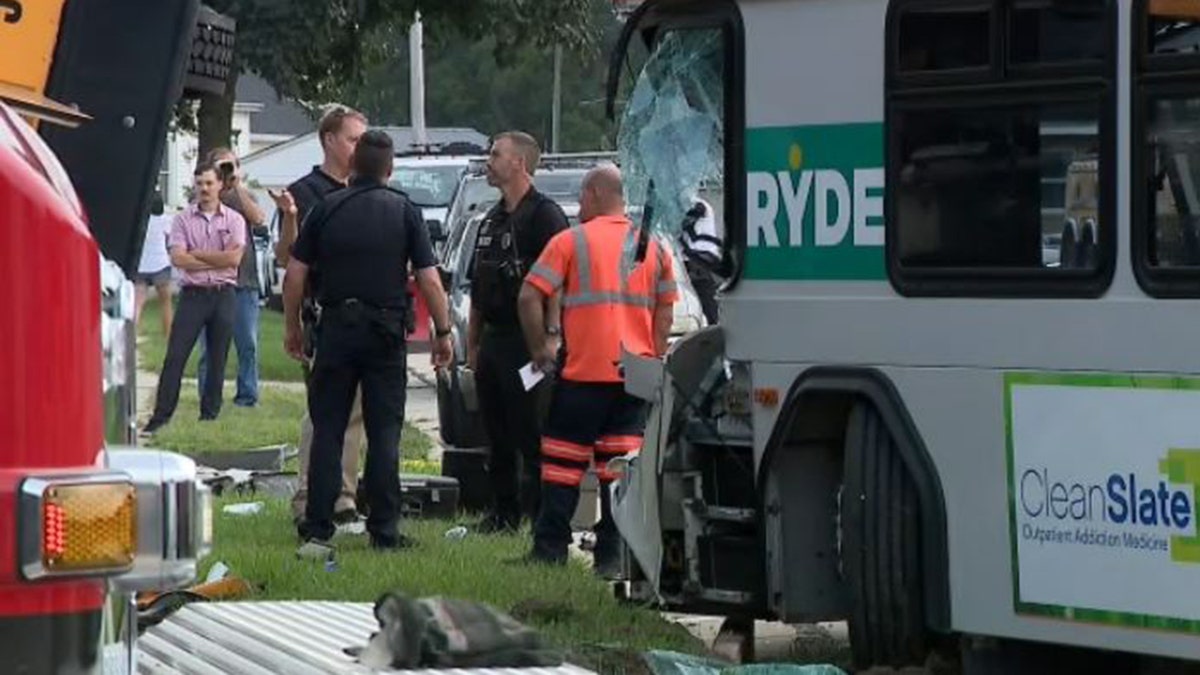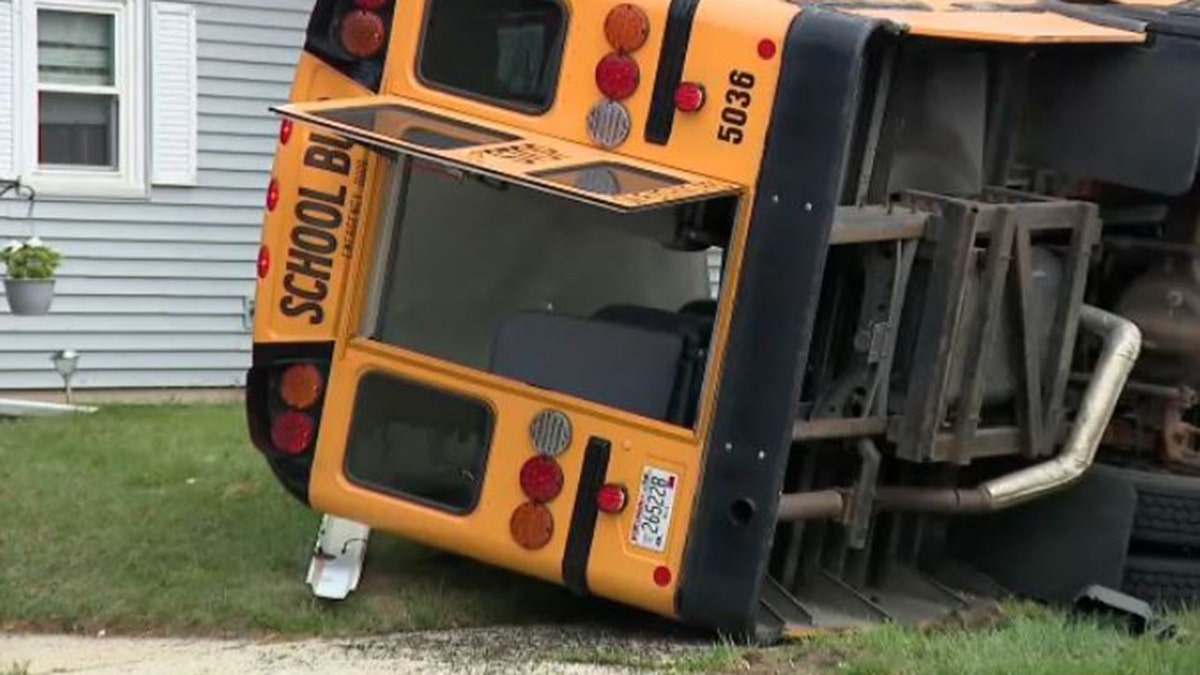 CLICK HERE TO GET THE FOX NEWS APP
"First and foremost, our hearts are with our driver and others hurt in the collision as they have been transported to the hospital to address their injuries. We are working with the Racine Police Department as they are investigating the incident,'"RYDE Racine said in a statement. "There will be coordination between RYDE Racine and the RPD to communicate further with the public and our riders as more information is available."