A suspect was reportedly arrested Tuesday night in the double murder of a New York City nail salon owner and her friend found in a charred car dumped by a golf course 10 months ago. 
Jahmel Sanders, 30, was arrested at a Bronx homeless shelter around 1:30 p.m. in connection to the May 16 kidnappings and homicides of Nikki Huang, 23, and her friend and former college basketball player Jesse Parrilla, 22, according to N.Y. Daily News. Law enforcement sources also confirmed Sanders' arrest to PIX 11 News and WNBC. 
The bullet-riddled bodies of Huang and Parrilla, both from the Lower East Side of Manhattan, were discovered when firefighters extinguished the burning Honda Accord belonging Parrilla's mother abandoned near the Pelham Split Rock Golf Course in the Bronx. Their killings reportedly ended eight hours of rival gang warfare. 
"I thought it would be happy news, but it doesn't bring my daughter back," Huang's mother, Amy Chan, told the Daily News. "I am happy that we're getting somewhere."
FIRST ARREST IN NYC GANG WAR KILLINGS THAT PROMPTED GRUESOME MURDER OF NAIL SALON OWNER FOUND IN BURNING CAR
"I'm grateful," Parrila's mother Michelle Morales told The News. "It's been a long 10 months. My family has been grieving, the pain has been unbearable. My son was a good citizen. He didn't deserve what happened to him. He had nothing but a pure heart."
After finishing a shift at her family's restaurant on Grand Street, Huang was robbed of her designer Louis Vuitton bag with her cell phone inside, her mother previously told PIX 11.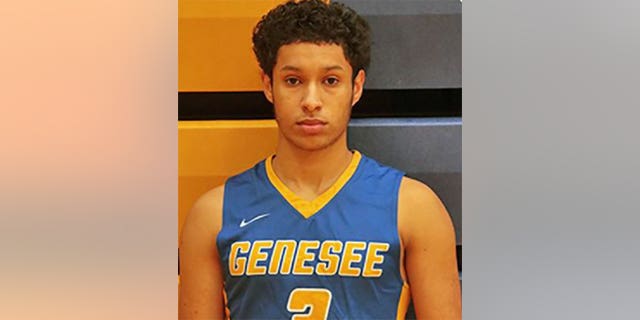 The young woman, who also owned a nail salon, reportedly complained about the violent purse snatching to members of the "Up the Hill" gang, believing the thieves were from the rival "Down the Hill" gang, Daily News reported. In retaliation, police say 21-year-old Brandon Atkinson was shot twice in the back of the head and killed outside a deli. 
Reports say investigators do not believe Atkinson was involved in the robbery on Huang, but his brother was a high-ranking member of the "Down the Hill" gang. 
JUDGE GRANTS BOND FOR SOUTHERN POVERTY LAW CENTER ATTORNEY CHARGED IN ATLANTA 'COP CITY' DOMESTIC TERRORISM 
U.S. Marshals nabbed Atkinson's alleged killer, 18-year-old Zymir Humphrey, in West Virginia in July.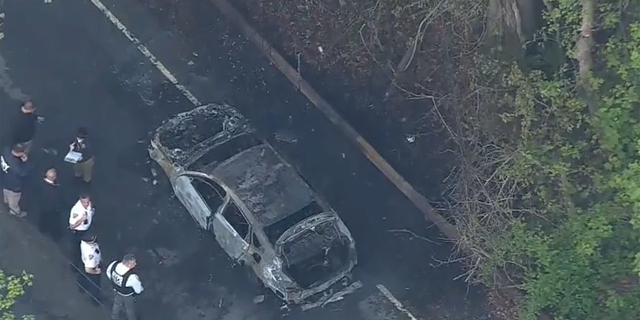 After Atkinson was gunned down, a rival gang member and an innocent bystander were shot and wounded less than an hour later. 
Huang and Parrilla – who was believed to be an innocent bystander only targeted for his friendship with Huang – were both kidnapped and used to lure a rival gang banger out of his apartment in Ridgewood, Queens. That target reportedly survived a bullet to the face. Huang and Parrilla were both later shot in the head and elsewhere in their bodies and left in the burning car. 
CLICK HERE TO GET THE FOX NEWS APP 
A second suspect in Huang and Parrilla's murders, Steven Santiago, 34, remains at large. He is reportedly Atkinson's stepbrother. 
Sanders was taken into custody Tuesday and hauled into the 45th Precinct station, where he reportedly faced 17 charges, including murder, manslaughter, robbery, grand larceny, kidnapping, arson, criminal use of a firearm and criminal possession of a weapon.