We are tracking several storms across the country this weekend.  
WISCONSIN RESIDENTS NAME THEIR SNOWPLOWS IN CITY CONTEST: 'DOLLY PLOWTON'
Heavy snow and blizzard conditions are impacting parts of the northern Plains and Midwest.  
Wintry weather will spread over the Great Lakes into the Northeast.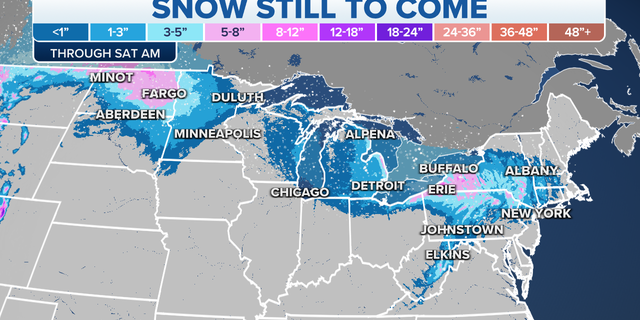 Meanwhile, California is getting pummeled with another round of extreme coastal rain and mountain snow.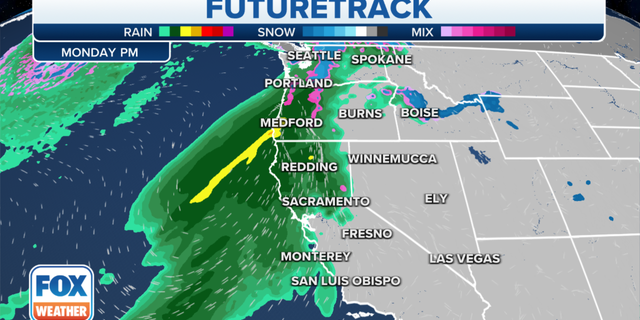 Strong-to-severe storms will be possible for the South on Saturday and Sunday, and we're tracking a nor'easter that will impact the Northeast on Monday and Tuesday, bringing the risk of heavy snow, strong winds and flooding rain along the coast.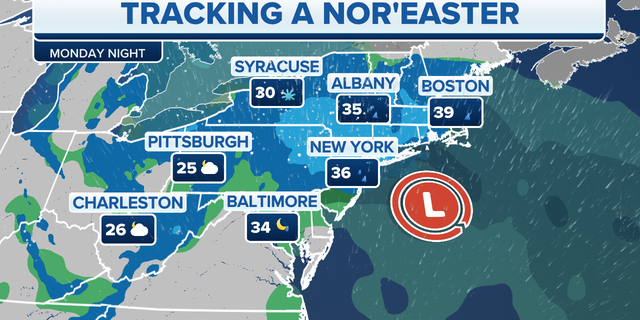 CLICK HERE TO GET THE FOX NEWS APP
Stay tuned to your local weather updates by following Fox Weather.